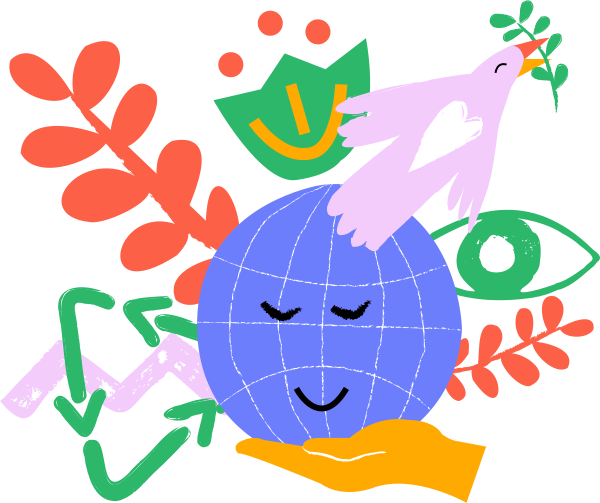 We try to harm our Earth less every day, not to litter, to clean, to save things instead of throwing them away, to educate. These are not some big projects, just small choices.

Will small choices help with Big Problems? In response to a sense of doubt and powerlessness that can sometimes be overwhelming - we've created a Climate Change Support Group.
Recycling playgrounds

From the need to leave the participants something tangible, the idea was born to build recycling playgrounds with the kids. Often the whole community joins the process of creating one. It is very important to us that by creating a place that only serves fun, we can remind adults that it is the most important task of a child. The playgrounds we built achieved much more - they have turned into meeting places.
So far, playgrounds initiated by us were created in Poland, Moldova, Mexico and Jordan.
Climate Change Support Group

Climate change is a fact. It's hard to live with the vision of annihilation awaiting us, with the frustration associated with a sense of lack of influence. We don't want to calm down but try to redirect fear into something creative. And above all, get off the computer to talk to people who are afflicted by similar fears. The goals of our group are:
sharing emotional support
fighting the feeling of helplessness in the face of the problem, because helplessness ties our hands
exchanging useful information on climate change
deepening insight and understanding of participants and seeking solutions.
The event is cyclical. Meetings are held once a month in Warsaw, at Stół Powszechny. An extension to those meetings is our Facebook group, to which we warmly invite everyone.
If you want to organize such a group in your city - we can provide you with a guide on how to organize such meetings and a packet of information on climate depression.